Book your place at Safe – the theatre show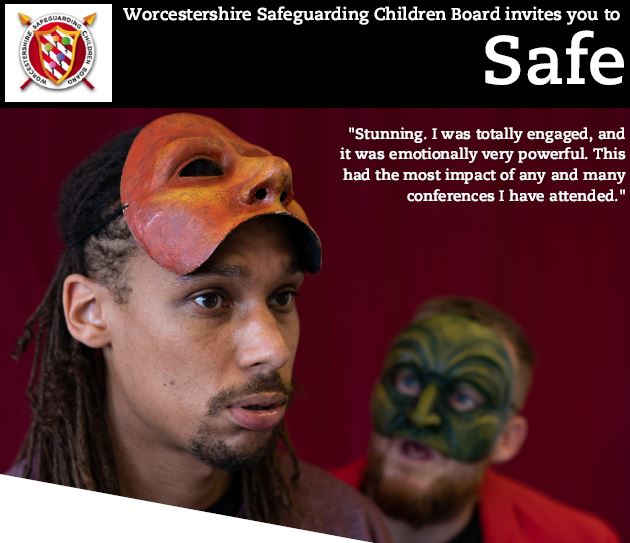 Seats are now available for WSCB's specially devised Safeguarding show – Safe – a dynamic theatre performance specially created by Geese Theatre Company.
It follows the stories of two families where children are potentially at risk, and the agencies working with them. Using some of the key findings from recent Serious Case Reviews in Worcestershire as a starting point, the piece asks the audience to consider how professionals can work, individually and with others, to more effectively safeguard children.
This event is at the Artrx Centre in Bromsgrove on June 27th and is aimed at practitioners and managers – is free to attend, but its important to book your seat.
Download the flyer here for more info
To book please go to the Eventbrite site