GET SAFE Launch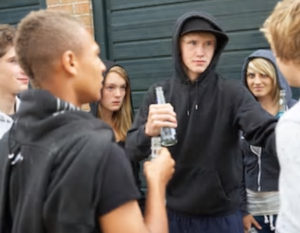 Get Safe – an initiative by West Mercia Police, Worcestershire's Children's Services and other partners – will see experts across the county educating people on how to identify a young person at risk of either sexual or criminal exploitation, and where to report their concerns.
Detective Inspector Chris Watson, who is West Mercia Police's lead for the campaign, said: "A big part of the Get Safe plan is changing the perception and recognising that children are victims here.
An example of this is where we executed a drugs warrant at the home of a well-known suspected drug dealer. We recovered a small amount of drugs but, most importantly, identified a child that was at risk of significant harm within that household.
We were able to work in partnership with Children's Services to protect the child. In my view that is where success lies: in safeguarding those most vulnerable."
A key element of Get Safe is the various authorities in the county sharing information to identify at-risk children and put a plan in place to help them.
A Get Safe spokesman said: "Child exploitation comes in many different forms, including: forcing children to carry out crime, gang-related activity, sexual exploitation, trafficking, modern day slavery, forced marriage, female genital mutilation and recruitment into broader criminality.
The Get Safe spokesman added: "Whilst Worcestershire is a safe place, there is no place for any child to be exploited. We invite information in relation to anyone who may be at risk and information in relation to those who are committing offences who are exploiting the vulnerable."
"We must all work together to tackle all forms of exploitation."
"If you are a child or young person being forced to do things you do not want to do, even commit crime, we can help you. If you are a parent or carer, please know the signs and report appropriate concerns."
Call Crimestoppers on 0800 555 111, or West Mercia on 101, to report your concerns.
For more information, go to